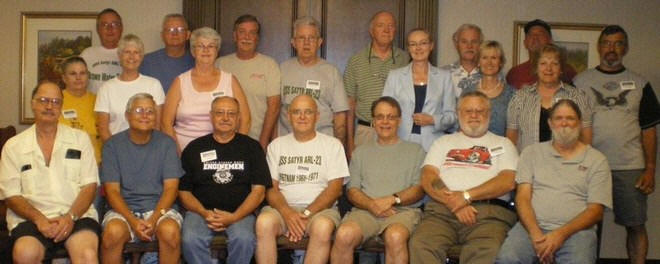 BK. L to R: Mike O'Neal, Artie, Kitchen, Ira Sunday, Jerry, Toney, Mr. Steve Turner CO of LST-603 1968-69, Ken Strickland, Charlie Prather & Henry Helgeson.
Ctr. L to R: Janice O'Neal, Barb Mann, Nancy Massey, Louise Turner, Fran Strickland & Marge Helgeson.
Frt. L to R: Steve Massey, Robert Mann, Beverly Frecks, Micah Dickerson, Mike Urbom, Ron (Ron-Bob) Hobson & Mike Swank.