Shipmates and their Significant others,
the
USS Satyr ARL-23
2020 Reunion will be held at the


Still Looking for a good Hotel


DATES: CHECK IN ON THURS. April 30th CHECK OUT MONDAY, MAY 4th, 2020. WE HAVE A BLOCK OF
25 ROOMS.

USS Satyr ARL-23 Reunion May2020

Last day to book: 4/17/20



Reservations by attendees must be received on or before Tuesday, April 17, 2020, (the "Cut-Off Date").

ROOM RATES WILL BE $99.00 A NITE PLUS CURRENT TAXES. THEY WILL HONOR THIS RATE 2 DAYS BEFORE AND TWO DAYS AFTER THE REUNION.

WE WILL HAVE A COMPLIMENTARY HOT BREAKFAST BUFFET FOR 2 ATTENDEES PER ROOM.

CHECK IN TIME IS 3 PM AND CHECK OUT TIME IS 12 NOON.

HOTEL OFFERS COMPLIMENTARY ON SITE PARKING.

THE HOTEL DOES NOT OFFER COMPLIMENTARY AIRPORT SHUTTLE.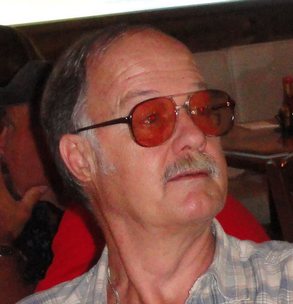 Steve Massey


Steve Massey has been working Hard to get these accommodations for us. Steve, Mike
and their better halves are looking into other things that we as a group may want to do.
As in the past we are requiring a registration fee to help offset the cost of snacks and Beverages
we will require $50.00 per "Shipmate" not per person, also be sure to make check out to Mike
O'Neal and send to Mike O'Neal, 29851 HWY 430, Coila, MS. 38923 . When you send in your
fee please make a note of your preferred beverages so we can accommodate everyone.
If you have any questions please feel free to contact Steve Massey @ (410) 883-3361, e-mail
massey@usssatyr-
arl23.com
, Mike O'Neal (662)-453-2451,
e-mail: onealmike@att.net or

erry Toney (904) 641-5354, e-mail:

toney@usssatyr-arl23.com
With this much advance notice I hope we can have a BIG turnout.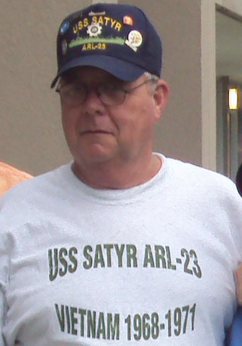 Mike O'Neal

Please keep Mike O'Neal & Jerry Toney informed of any e-mail/Mailing address changes
via e-mail, Thanks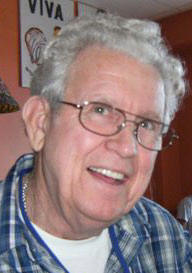 Jerry (Vern) Toney, The Web Site Guy

E-mail: toney@usssatyr-arl23.com


Due to our Reunion form NOT WORKING ON ON OUR NEW HOSTING SITE
Please Copy & Paste the form below in a new e-mail, then complete filling out the the "Form" on your e-mail then Send to one of us three ShipmatesBelow
oneal@usssatyr-arl23.com , toney@usssatyr-arl23.com or
massey@usssatyr-arl23.com , onealmike@att.net
---------------------------------------------------------------------------------------------------
Form to Copy, Paste and Fill Out in an E-Mail to one of the 3 Gentlemen above
Name: _
Rate When on the Ship:_
Dates you served on ARL-23 or LST-603: _
Address, City, State, Zip code: _
Phone: _
e-mail: _
Are you planning to attend the reunion: _
Have you made Reservations: _
Wife or Friends attending: _
Comments or Suggestions & Preferred Beverage: _
------------------------------------------------------------------------------------------------------
Possible Itinerary
Inshore/ Nearshore Charter Boat Fishing (requires 4 + Anglers)
Battle Ship Park,
USS Alabama BB-60, B-52 & SR-71 Plus much more.
National Naval Aviation Museum