USS SATYR ARL-23 & USS COCONINO COUNTY LST-603

Shipmates & their Significant others
The 2019 Reunion will be held at the
Marriott
Courtyard Baton Rouge Acadian Centre/LSU Area
2421 South Acadian Thruway,
Baton Rouge, Louisiana 70808 USA
1-225-924-6400

DATE Of REUNION IS THUR. MAY 16th to May 20th, ROOM RATES Will BE $ 89.00 A NIGHT PLUS
CURRENT TAXES , THEY WILL HONOR THIS RATE 2 DAYS BEFORE AND 2 DAYS AFTER THE
REUNION.

COMPLEMPTLY BREAKAST EACH MORNING IN HOSPITALITY ROOM FROM 0700-1000

CHECK IN TIME-IS @ 3 PM & CHECK-OUT @12 PM

THE HOTEL DOES NOT OFFER A AIRPORT COMPLIMENTARY SHUTTLE, STEVE IS CHECKING
FOR THE BEST RATE FOR A TAXI
The Hotel lady spoke to one of the Managers of Yellow Cab PH: 215-926-6400 and he states that one
way fare from the airport can range from $24-$34 depending on the time of the day and traffic. This is
quite a range, however he said fare is for 1-4 people.

NICE HOTEL POOL
REATAURANT


Myrtles Plantation ?



We have a block of 24 rooms (12 Kings & 12 Queens) if you want a poolside room you must
specify when making your reservation.


All guest are to call central reservations @ 800-321-2211 to make your reservations and must ask
for the USS SATYR ARL-23 Reunion room block for our special rate, any questions please call
the Hotel direct number 225-924-6400, please remember the Special Rate is only available if you book
before April 19, 2019

To book on-line use the below link

Book your group rate for USS Satyr ARL 23 Reunion


The following billing arrangements rates apply to guest rooms: Individuals are responsible for room tax,
and incidental charges. All reservations must be guaranteed with a major credit card. The Hotel will not
hold any reservation unless secured by credit card.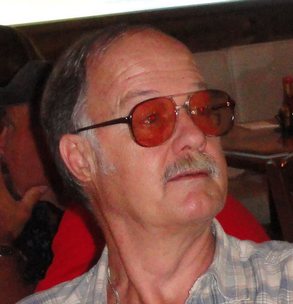 Steve Massey
Steve Massey worked hard to get us this Reservation. Steve, Mike and their better halves myself are
looking for things we can do there and myself included.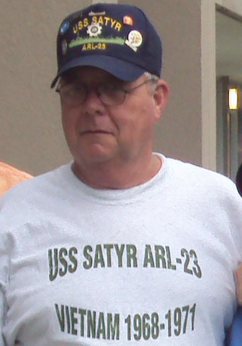 Mike O'Neal

As in the past we are requiring a registration fee to help offset the cost of Snacks and Beverages we
will require $50.00 per "Shipmate" not per person, also be sure to make Check out to
Mike O'Neal and send to

Mike O'Neal, 29851 HWY 430, Coila, MS. 38923


And include a note of your preferred Beverages so we can accommodate everyone.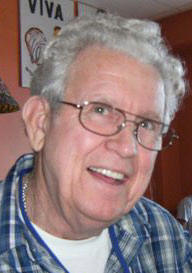 Jerry (Vern) Toney The Web Site Guy


Due to our Reunion Web-Site Form not working on our New Hosting Site.
Please Copy and Paste the form below in a new e-mail, then complete filing out the "Form"
Send to one of us below three Shipmates Below
oneal@usssatyr-arl23.com, toney@usssatyr-arl23.com or Massey@usssatyr-arl23.com


-------------------------------------------------------------FORM TO COPY----------------------------------------------------------------------

Name:_
Rate When on the Ship:_
Dates you served on ARL-23 or LST-603 :_
Address, City, State, Zip code:_
Phone:_
e-mail:_
Are you planning to attend the reunion:_
Have you made Reservations:_
Wife or Friends attending:_
Comments or Suggestions & Preferred Beverage:_
------------------------------------------------------------------------