"
2014 Reunion Info
"
Date June 4th Thru June 8th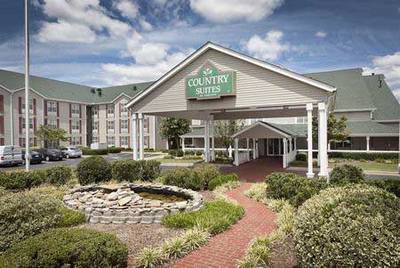 Be sure and Complete the form at the bottom of this page.
We need to know who all is attending. Name tags need to be made.
USS SATYR ARL-23 & USS COCONINO COUNTY LST-603
Shipmates and their Significant others, the USS Satyr ARL-23 & USS Coconino County LST-603 2014 Reunion will be held at the

Country Suites By Carlson - Chattanooga at Hamilton Place
7051 McCutcheon Rd, Chattanooga, TN 37421
TO MAKE RESERVATIONS:
Phone: (423) 899-2300
Use below Block Code when making Reservations
BLOCK CODE "USS SATYR"
The dates are, June 4th thru June 8th, 2014. (Check In: 3 PM, Check Out by 12 PM Noon.). Our Room Rates are good for 2 days before & 2 days after our Reunion Dates
**Cut off Date for Reserved Rooms is May 3rd 2014, (Then remaining rooms in our Block will be released) reservations received after this date will continue to be accepted at the preferred rate, on a room available basis.**
Country Suites, Hamilton Place is an all suite property, with each suite offering a separate sleeping room with either 1 King or 2 Queen beds, and a spacious living room area featuring a pull-out sofa sleeper large enough to accommodate an additional adult, or 2 children, comfortably. Suite also include a wet bar with refrigerator, microwave, coffee-maker, hair dryers, iron and ironing board, and more.
Provides complimentary shuttle service to and from the Chattanooga Metropolitan Airport.
Amenities: A deluxe breakfast is also included in the room rate. The "Be Our Guest" breakfast menu ranges from cold cereal, fruits, juices, and pastries, to a make-your-own Belgium Waffles Bar. Hot items are also featured each day, ranging from scrambled eggs, bacon, and potatoes, to biscuits, sausage, and gravy.
Complimentary high speed internet access is available throughout the property. Proposed rates include access to an indoor pool and exercise facility, as well as access to a business center, equipped with high speed internet access, computers and printers, at no extra charge. Complimentary parking, refreshments, snacks, newspapers, and our legendary freshly-baked cookies, are also made available to our guests daily, in the main lobby.
Our Rates have been established at $85.00 for a King Suite (1st Floor only) & 90.00 for a Queen Suite, plus Tax Per Guest Rooms . As of now we have 25 Rooms that have been "blocked" (Block Code is "USS SATYR" for us and a hospitality room.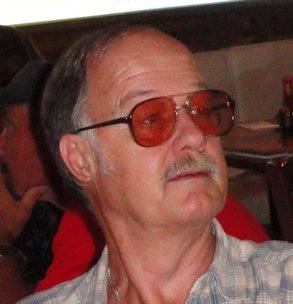 Steve Massey
Steve Massey has been working with Country Suites, Hamilton Place to get these accommodations for us. Steve, Mike and their better halves are looking into other things that we as a group may want to do.
As in the past we are requiring a registration fee to help offset the cost of snacks and Beverages we will require $50.00 per "Shipmate" not per person, also be sure to make check out to Mike O'Neal/USS Satyr Reunion. When you send in your fee please make a note of your preferred beverages so we can accommodate everyone.
If you have any questions please feel free to contact Steve Massey @ (410) 883-3361, e-mail massey@usssatyr-arl23.com or Mike O'Neal @ (662) 453-2451, e-mail: oneal@usssatyr-arl23.com
With this much advance notice I hope we can have a BIG turnout.

Mike O'Neal
Mike & Jerry will have their Laptops and Portable Scanners for scanning photos you want added to the Website and may be put on a CD if you wish. If you have Slides, Mike can scan them for the Website but will have to take them home to do so and return to you via mail.
Please keep Mike O'Neal & Jerry Toney informed of any e-mail/Mailing address changes via e-mail, Thanks

Jerry Toney, The Web Site Guy
E-mail: toney@usssatyr-arl23.com
---
2014 Reunion Point of Contact:
Mike O'Neal EN3 (ARL-23 70-71)
P. O. Box 405
Greenwood, MS 38930
Home Phone: 662-453-2451
E-mail: oneal@usssatyr-arl23.com
---
DUE TO OUR REUNION FORM NOT WORKING ON ON OUR NEW HOSTING SITE
Please Copy, Paste & Send e-mail (if you're coming to the 2014 reunion) with the following below "That is in BOLD Green" Info to one of us three Shipmates,
oneal@usssatyr-arl23.com , toney@usssatyr-arl23.com or
Name:_
Rate When on the Ship:_
Dates you served on ARL-23 or LST-603 :_
Address, City, State, Zip code:_
Phone:_
e-mail:_
Are you planning to attend the reunion:_
Have you made Reservations:_
Wife or Friends attending:_
Comments or Suggestions & Preferred Beverage:_
Possible Itinerary
Ruby Falls, Rock City, Lookout Mountain, River Boat Ride as well as a large Civil War Site.
June 6-14 – Riverbend Festival