This page is dedicated to the memory of our departed USS Satyr Crew Members
Last Updated: Mar. 23, 2019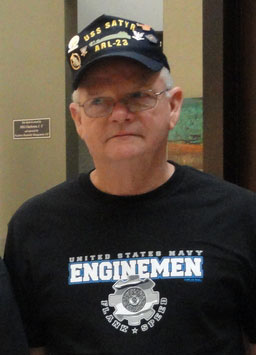 EN3 Arthur D. Kitchen
USS Satyr ARL-23 Vietnam 70-71
Pending Edit


Shipmate Arthur Kitchen Left us March 15, 2019 to meet our Great Commander in Heaven. He passed away peacefully at his home on 71 of Manasquan with his loving family by his side after a battle with Esophageal Cancer. Artie was born on February 7, 1948 to William Francis Kitchen and Myrtle Augusta (Carey) Kitchen. He graduated from Tottenville High School in 1965 and received his BS in Criminology from New York Technical Institute in 1978. Artie served in the US Navy patrolling the waters of Vietnam on board the USS Satyr. After his military service Artie served on the NYPD for 20 years working in Manhattan at the 7th Pct and later in Staten Island's at the 123rd Pct. Artie was married for 48 years to the love of his life, Joan (Campbell). Together they owned and operated a locksmith business, Action Lock & Key, in Annadale, Staten Island, NY. His passion was fishing with his Dad and his three boys. He loved the Yankees, going to Atlantic City, being with family and friends, BBQ's on the deck, going to the beach, cruises and meeting his Navy buddies all over the country.

He will be greatly missed by his wonderful wife Joan of Manasquan; his amazing sons Jeffrey (Noel), Arthur (Jill) and Michael. He was known as "Poppo" to his grandchildren Fiona, Quinn and Atticus. Artie is also survived by his beloved sisters Judith (Francis) Marsh and Beatrice "the Banker" (Robert) Albanese as well as many nieces, nephews, family and friends. He was the best son, brother, husband, father, grandfather and friend anyone could ask for. We are truly blessed to have had him in our lives.

Family and friends are invited to attend a visitation on Sunday March 17, 2019 from 3-7 pm at Orender Family Home for Funerals 2643 Old Bridge Road Manasquan, NJ 08736. A funeral service will be held 10 am Monday March 18, 2019 at the funeral home. Interment to follow at Brig Gen William C Doyle Veterans Memorial Cemetery, Wrightstown, NJ at a later date. In lieu of flowers memorial donations may be made to Sloan Kettering Esophageal Cancer Awareness Association (online at www.ecaware.org). To send condolences to the family please visit www.orenderfamilyhome.com

Artie was an outstanding Shipmate, He was the first one I met from the USS Satyr. He came to the Special Forces Outpost to take me up river to the USS Satyr and reminded me of that always. Shipmate Jerry Toney EN2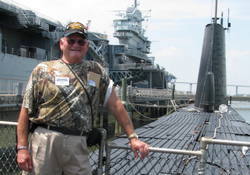 (B(Charleston, S.C. USS Satyr ARL-23 April, 6-10 2010 Reunion)

YN2 Charles H. Kerstetter
USS Satyr ARL-23 Vietnam, 67-69

Shipmate Charles H. Kerstetter departed us the latter part of Jan. 2019 to meet our Great Commander in Heaven. We wish our Shipmate Winds and Following Seas for all Eternity.
Charles was a Plank owner fresh out of boot camp when he went aboard the USS Satyr ARL-23 and served as part of the Brown Water Navy, Vietnam Mobile Riverine Force.
His wife Ann Marie may be reached at 1(570) 743-7683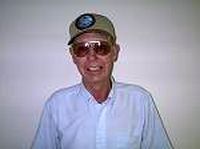 (Branson, Missouri USS Satyr ARL-23 June 2-4 Reunion)


SF1 Joe Willard Dale
USS Satyr ARL-23 Vietnam 67-69


Shipmate Joe Dale left us on July 28 to meet our Great Commander in Heaven. We wish our Shipmate Fair Winds And Following Seas for all Eternity.
80 year old Joe was at home surround by family that loved him dearly. Joe was the youngest of 9 children, he enlisted in the U.S. Navy at the age of 17 and served from 1953 untill 1970.
Joe Served in Vietnam aboard the USS Satyr ARL-23 as part of the Brown Water Navy, Vietnam Mobile Riverine Force.
Joe is survived by his wife, Sarah Ann Dale of Mountain View, Mo., and numerous children , grand children, nieces and nephews
(
(
(USS Satyr ARL-23 On the River, near Saigon)

ETR3 Paul Beane
USS Satyr ARL-23 Vietnam 03/70-9/71

Departed us to meet Our Great Commander August 7th , 2017. We wish our Shipmate has Fair Winds and Following Seas for all Eternity.

He is survived by his wife of 35 years, Cathy Wentzky Beane; daughter, Lauren Harris and husband Devin; granddaughter, Lily Belle Harris; aunt, Marion King of Greensboro, N.C.; brother, Jay Crutchfield and JoAnn of Atlanta; brother-in-law, Eddie Wentzky and wife Sherry of Anderson, S.C.; and several nieces and nephews.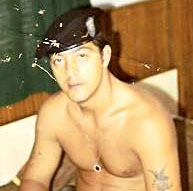 EN3 Mike Pistone
USS Satyr ARL-23 Vietnam 1970-71


Passed away Oct. 30th 2016, his USS Satyr Shipmates wish he has Fair Winds and Following Seas for All Eternity. He is survived by his wife, 3 Sons and 5 grandchildren. He was residing in Bluffton SC. his Mother and one son Michael J Pistone resides in Calif. now.

he has

Belated entry 3/5/2017


RDSN Roger Knapp


USS Satyr ARL-23 Vietnam 1968-69



Passed away Nov. 19th 2014

, we

his USS Satyr Shipmates wish

he has Fair Winds and Following Seas for all Eternity. His wife

stated Roger spoke many times of wanting to see his Shipmates once again. She regretted it did not happen for him.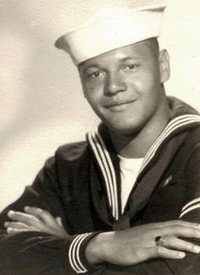 Belated entry 10/17/2016

SN Roland Boone
USS Satyr ARL-23, Vietnam 1967-69


Was aboard during Re-Commissioning
Roland Passed away of Bladder Cancer on July 5th 2013, was Laid to rest in Brigadier General William Doyle Memorial Cemetery in Wrightstown, NJ
Wife Sharon may be notified at
P.O. Box1243, Asbury Park, NJ 07712
E-Mail: sharon_b283@yahoo.com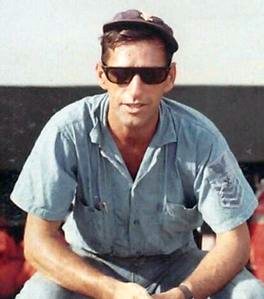 BM2 ED MacCallum
USS Satyr ARL-23, Vietnam 1967-69
Was on Commissioning Crew. Lived in Cave Junction, Oregon when he Passed Away in 1998. Retired from the U. S. Navy as BM1 in 1970. Survived grown Son Daniel MacCallum. E-Mail mrethree@aol.com Phone: 368-882-6077
OS1 Ron Hobson
USS Satyr ARL-23, Vietnam 1969-70
RRon-Bob departed our company on Aug. 1st, 2015 for the big trip. May Roland have Fair Winds and Following Seas for all Eternity
Ron served in the U.S. Navy 17 years active service and reserves. He was was a collector of specialty Cars, Motorcycles and Guns. His favorite was his 1970 Avanti (he has one of the Avanti T-Shirts on in the picture above.
We all enjoyed sitting with Ron-Bob in the Hospitality and talking about things in general and our life on the rivers in Vietnam. He'd be sitting with us and say "anybody want to go with me to get some Fried Chicken" He loved his fried Chicken.
the Last reunion we seen him was the 2014 Chattanooga, TN. I called him numerous times about the 2015 Reunion in Pensacola, FL. & he said he was thinking about it, the last time I talked to him he stated he didn't feel up to the trip.
Ron had many friends and leaves two sisters, Fauna Kemper of California and Ferne McRae; a nephew, Larry McRae (Georgia); and a great-nephew, Timothy McRae, all of Wisconsin.
Well Ron-Bob we Your USS Satyr Shipmates and friends will miss you at the Reunions.
CMDR Murice "Shaka" Giganti
USS Satyr ARL-23, Vietnam 1970-71
Belated Entry May 16, 2014
George Maurice "Shaka" Giganti, 90, of Aiea, a retired Navy marine surveyor and commander, died in Aiea. He was born in Lee, Mass. He is survived by daughter Linda A. Devore and two grandchildren. Private services. No flowers. Donations suggested to Immaculate Conception Church, Ewa, Hi.
He was a good Skipper, Toney EN1 Retired
CS3 James E. Long
(VIETNAM 1968-69)
Shipmate James E. Long passed away April 29, 2013
Belated entry: Sorry Shipmate, we were just notified. You probably have the mess Decks all squared away by now since you've been up there getting everything to your "4.0" standards.
Jim served on the USS Satyr ARL-23 (1968-69). As part of the Mobile Riverine Force TF-117.You may contact his family Patricia Long 209 Roberts Rd #110, Pittston, PA 18640-3111
If you have anything to add please notify me a "ARL-23 Web-Guy"E-mail:
toney@usssatyr-arl23.com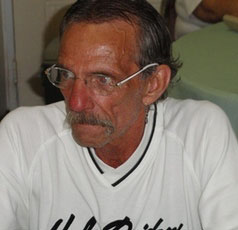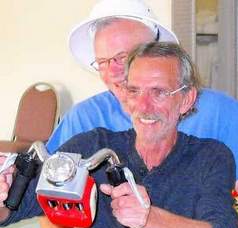 EN3 John (The Party) Sturgill Jr.
(VIETNAM 1970) U.S.S. Satyr ARL-23
Shipmate Passed Away Nov. 9th, 2014
(12/11/1948 - 11/9/2014)
We'll miss you Shipmate, we (the Crew) had a lot of good times together, on and off the Ship and at our USS Satyr Reunions. You made the Reunion's Man, you always kept every one smiling and laughing.
The Crew
He was born in Ashland, KY on December 11, 1948 to Bill and Margaret (Holmes) Sturgill. John married Susan Aslakson, the love of his life, on June 3,
1972. Before they married, John served his country in the U.S. Navy
during Vietnam, and when he came home he settled in Grand Haven with
Susan and worked for Ottawa County. John was a member of the
American Legion, and was known by many in the community for his
humor, strong passion for music-especially rhythm and blues-and his
desire to lend a helping hand. SURVIVORS Survivors include wife of 42
years, Susan; sons, John David Sturgill of TN, Joe (Sarah Meinel) Sturgill
of Spring Lake, Chris Sturgill of Grand Haven; daughters, Vicki Sturgill
of Muskegon, Sara Sturgill of Grand Rapids; grandson, Wyatt; brother,
David Sturgill of KY; several nieces and nephews. He was preceded in
death by his twin sister, Bonnie Miller and brother-in-law, John Aslakson.
MEMORIAL CELEBRATION Friends and family will gather to
remember John's life at Hagar's Hideaway on Friday, November 14, 2014
from 6-9pm. MEMORIAL: Memorials may be made to the Joyful Noise
C-Fund, First Presbyterian Church, 508 Franklin Ave., Grand Haven, MI.
Please visit www.clockfuneralhome.com to leave a memory or sign the
online guest book. Clock Funeral Home- Grand Haven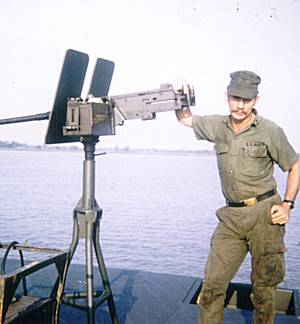 SF1 (Rocky) Wesley Arthur Estep
(VIETNAM (7/70-8/71) U.S.S. Satyr ARL-23
Retired from U.S. Navy, Served on Numerous Ships and in the U.S. Army in Korea during the Korean Conflict.
Shipmate Passed Away July 22, 2014 at
Lehigh, OK.
Rocky will be missed by his fellow Shipmates, last USS Satyr Reunion we saw Rocky was Gulf Port MS. 2004. Many of us would call and talk with him to see how he was doing.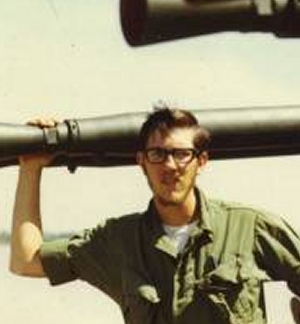 GMG3 Richard E. Pettit (Vietnam (09/69-04/71)
Richard Served on the USS Satyr ARL-23
Shipmate Passed Away January 25, 2014
With great sorrow we sad to inform all of Richard Eugene Pittit's, Family, Shipmates and Friends that he passed away on January 25, 2014, he was 63.
Richard is survived by his wife, Kathi, sons, Jason (Jennifer) Pettit, Jody (Angie) Pettit, both of Grapevine, Texas, and daughter, Brandi (Wes) Walstrom of Denver, Colorado, grandchildren, Jacee Pettit, Skylar Pettit, both of Edmond, Oklahoma, Samantha Williams, Trace Pettit and Avery
Pettit, all three of Grapevine, Texas, Alexis Walstrom, Logan Walstrom, Kaelyn Walstrom all of Denver, Colorado, step- mother, BJ Pettit Maciel of Boulder, Colorado, brother, Barton (Marsha) Pettit of Ardmore, Oklahoma, and sister, Maria (Gary) Flatt of Oklahoma City, Oklahoma. Memorial Service's were on Thursday, January 30, 2014 at Littleton Church of Christ, 6495 S. Colorado Blvd. in Centennial. Richard's Burial was at Fort Logan National Cemetery, Staging Area "C". with Military Honors provided by the
United States Navy. Richard was born to Fred and Lolita Pettit at Ft. Elgin Air Force Base in Florida. On January 26, 1979 he married Katherine Cobb in Reno, Nevada. He worked as a computer technician. His hobbies included reading, 49ers, Disney, his grandchildren and was very proud of Richard being a Vietnam Vet. Richard is preceded in death by his mother, Lolita Wade, brother, John Pettit, son, Cris Pettit and father, Fred Pettit.
HC3 Edward Ostroskey (Korean Era Vet)
Shipmate Passed Away September 12, 2013
With a heavy heart I must inform all friends and Shipmates that Korean War Veteran HC3 Edward Ostroskey passed away on Thursday Sept. 12, 2013. May he have Fair Winds and Following Seas for all Eternity. This is all the Info we have, received from his son Steve Ostroskey via e-mail. (vze2475m@verizon.net)
ETN3 Dean A. Wilson (Vietnam 2/69-2/70)
(Retired ETSC USN)
Shipmate Passed Away May 11, 2012
It is with deepest sorrow I must inform everyone that

Dean A Wilson, passed away Friday, May 11th 2012. Many of you know he had a long struggle with cancer and he fought with it with courage and dignity and many family members were present when he passed away.
He graduated from Lyons High School in 1966, served twenty years in the US Navy, including two tours in Vietnam, then spent an ad

ditional 18 years working for the Dept. of Defense in support of the Navy he loved so much.
Dean married Lila Wilson in 1970. He had two sons Lawrence and Frank Wilson all of whom survive. He is also survived by his mother Doris Wilson, brothers Tom C. Wilson, Robert Wilson, and David Wilson, sisters Dory Moll and Lisa Weatherman, and grandchildren Lance Wilson, Ricky Wilson, Marley Wilson and Trent Wilson. He was preceded in death by his father Howard Wilson.
At his request he has been cremated, and his ashes will be scattered at sea.
Memorials may be made to the American Cancer Society in care of Birzer Funeral Home, Lyons Kansas.
PC3 Douglas Hebb (Vietnam 1969-70)
Shipmate Passed Away April 26, 2012
Leonard Martin (Vietnam 69-70)
Passed Away April 9, 2012
Lt. Floyd Walker (Vietnam)
1935 - 2011
Shipmate Passed Away Nov. 12, 2011
Chief Eng (Ltjg.) 68-69, Satyr Commissioning Crew
Executive Officer (Lt.) 1971, & Satyr De-Commissioning Crew
He left behind 4 boys (Johnny, Mike, Mitch & Tony) & daughter (Joy).
George Fullam (WWII 44-46)
Passed Away April 6, 2011
EM3 Joseph Griffiths (Vietnam 1970)
Shipmate Passed away December 2003
Earl Mass

(

Vietnam

)
Passed Away February 4, 1998 (Buried at Sea)
SKD3 Thomas M. Logan

(

2/47-12/47

)


1947 Satyr Decommission Crew


Passed Away in January 2001

Terry McHenry (67-69)


Passed Away in April

, 2001
You may contact Terry's mom at 330-830-9261, or his aunt at 304-462-7841